5 Stages You Can Expect When Working with a Travel Advisor
As a travel advisor, I often get asked what the process looks like when working with one. It's an important question because it helps travelers understand if this is the right option for them and how they can expect their vacation planning to go.
The reality is that every traveler's experience will be different depending on what type of trip they are looking for, who their travel agent is, and how much involvement they want in the planning process.
However, there are some general steps you can expect when working with a travel advisor one-on-one that will help make your journey stress free and enjoyable.
From connecting, discovering, customizing, enjoying, to reminiscing – these five key steps ensure that you have an amazing time no matter where you end up going!
Whether this is your first time working with a travel advisor or you've already experienced the benefits of having someone take care of all your trip details for you, this article will give you a great idea as to what to expect and how things work in the travel industry as a whole.
What exactly is a travel advisor?
A travel advisor is an expert in the art of planning and creating custom travel itineraries for their clients.
They are knowledgeable about destinations, hotels, airlines, cruise lines, tour companies and more to ensure that your trip is tailored to fit your needs.
Travel advisors have access to exclusive deals and discounts that you won't find online or from other sources. We also have a network of partners all around the world to help with any information and support that may be needed.
For those looking to plan a dream vacation, working with a travel agent can be the perfect solution. They provide an invaluable service by taking the hassle and stress out of planning your trip.
Whether it's a family vacation or honeymoon getaway, a travel advisor can help make sure all the details are taken care of so you don't have to worry about anything but enjoying your trip!
What does it look like to work with a travel advisor?
Are you considering working with a travel advisor to plan your next vacation?
It can be intimidating to put such an important task in the hands of someone else, but it doesn't have to be!
Working with a professional travel advisor is actually quite simple and straightforward.
With just a few steps, you can go from dreaming about your destination to enjoying it in no time.
From connecting to traveling and everything in between – these few key steps ensure that your trip will be stress-free and enjoyable.
Keep in mind that every travel advisor has their own unique method of doing things, but the general steps should be the same.
So let's take a look at what exactly you can expect when working with a travel professional.
5 steps you can expect when working with a travel advisor
1. Connect with a travel advisor.
Once you find a travel advisor you see yourself working with, you'll typically connect with them through a discovery call where you'll chat all about your upcoming travel plans.
Either prior to or during this call, you'll complete a trip design form so your travel advisor can learn more about you and the perfect trip you're envisioning. This will give your advisor a great starting point and the opportunity to get to know you and your travel style.
From start to finish, their goal is to get to know YOU and your travel dreams. Travel planning is not a "one size fits all" process, so it's important that you take some time getting to know each other to ensure that you'll be a good fit.
On the call, you'll talk about everything from your previous travel likes and dislikes – both destinations and accommodations – to the experiences you're most looking forward to in the future. This is the time to ask questions and discuss any concerns.
Once you both agree to move forward and a small research and design fee is submitted, your travel advisor will get to work right away creating your perfect trip!
2. Discover your options.
This is where the magic begins. Based on your call and the information you provide, your travel advisor will craft a range of travel plans custom-tailored just for you.
Once these options are ready, they'll touch base and go over the details of each one so that you can feel confident with your choice.
You can take a few days, pour a cup of coffee (or a glass of wine!), and decide which one best speaks to you and the trip you are envisioning.
You'll be able to compare amenities and prices, read reviews from past travelers, and get insider tips on where to go and what to do while traveling.
Whether you're looking for the best beaches in Australia or the most luxurious accommodations in Japan, your travel advisor has access to an array of resources and fully-vetted partners that can make all your travel dreams come true.
Their job is to ensure that every detail is taken care of so you can enjoy your vacation stress free!
3. Customize your trip.
This is the time where you modify and update your selection to perfection. Tweak until it feels like a dream about to come true.
It's often said that the superpower of Travel Advisors is in the details, proactively making sure your experience is seamless and enjoyable from start to finish.
They take care of monitoring your booking, confirming your hotel stays and transfers, delivering your final travel documents, as well as setting up any reservations for dining, spa appointments, or excursions that you wish.
Additionally, if there are any special requests such as dietary restrictions or additional amenities at a certain location – no problem! They'll work with you and the destination until you find exactly what fits your preferences and budget.
Then, once you're ready and have the perfect travel plan for you, your travel agent will start finalizing your trip and confirming all details on your behalf – making sure nothing is left unturned.
Your trip is now officially on the calendar. Let the countdown begin!
4. Enjoy your travels.
Once you've booked your trip, all that's left to do is enjoy the journey so grab your bags and wave goodbye. It's go time!
There's nothing quite like arriving in a new destination – whether close to home, somewhere previously visited, or so far away the sights, sounds, and smells hit you the moment you step off the plane.
At this stage, you don't have to worry about a thing and can just focus on soaking up every moment. After all, as Vicki Corona said, "life is not measured by the number of breaths we take, but by the moments that take our breath away!"
Bonus points for sending a photo to your travel agent letting them know just how much you're enjoying your travels. These are always welcome!
Also, don't forget that your travel advisor will be on standby and available to you throughout your journey making sure everything is running smoothly and answering any last-minute concerns or questions you may have.
From airport transfers, hotel check-in and more, they are there for all of your needs.
5. Reminisce and repeat.
Upon returning home, your travel advisor looks forward to hearing all about your travel experience!
They want to know your favorite parts of the trip (the parts that you would return to do all over again!) as well as anything that could have been improved upon whether on the itinerary itself or the suppliers at the destination.
So this is the time to discuss any special memories you may have created in addition to any changes you would have enjoyed. Your travel advisor will then be able to take this feedback and apply it to your next tailor-made trip.
Travel is amazing and every trip, big or small, deserves the discerning eye and attention of your trusted travel professional.
Working with a travel agent allows you to create lasting memories that will be remembered fondly for years, so why not take some time to reminisce on your experiences and plan to repeat it all over again?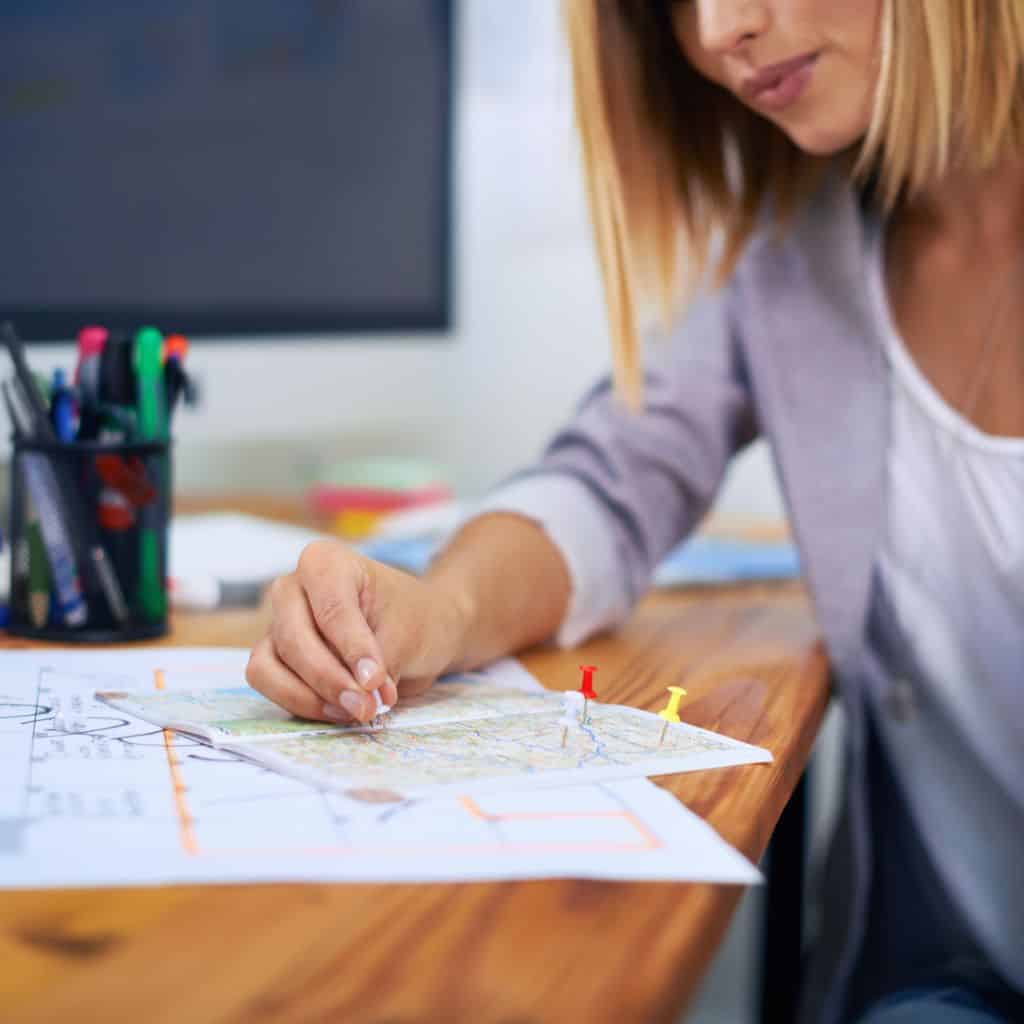 Key takeaway: is working with a travel agent right for you?
Working with a travel professional can be an incredibly beneficial experience, especially when you know what to expect ahead of time.
When collaborating with a travel agent, you can typically expect a general five step process – connecting with a travel agent, discovering your options, customizing your trip, enjoying your travels, and reminiscing on and repeating the journey.
When you work with a travel advisor, you receive a personalized service from start to finish. And having a knowledgeable partner by your side the entire time makes planning and experiencing a vacation that much easier.
So the next time you're thinking about creating travel plans, ask yourself: "is working with a travel advisor right for me?"
While it's certainly not right for everyone and every trip, when you use their collaboration and expertise, your journey may be even better than expected!
FAQs
Read More on All-Things Travel Services:
My Wellness Anywhere Toolkit
Want to learn more simple & sustainable wellness tips? Check out My Resources page where you can grab all my best guides & trainings created just for you!